G
rimston Garages, Unit 10 Commerce Court, Challenge Way, Cutler Heights Lane, Bradford BD4 8NW
COMPLAINTS - Complaints can be made to; The Director of Grimston Concrete Garages Ltd by email; grimstongarages@talktalk.net or telephone 01274 660060
We are members of Which? Trusted Traders who provide an alternative dispute resolution service via Ombudsman Services.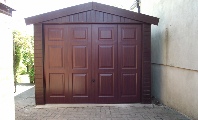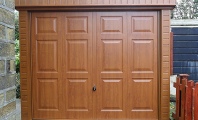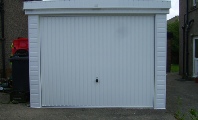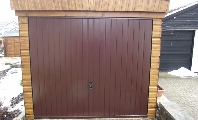 A New Garage from Grimston.
More and More people are choosing to have a new Garage built by Grimston Garages.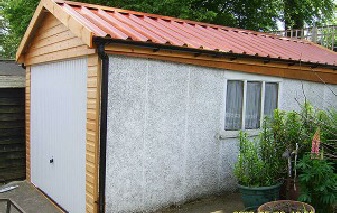 There are many reasons why your car is safer in a garage rather then a driveway or parked in the street:-
Security - Thieves always go for the easy target. It's much harder to break into a garage to steal a car than pick one parked at roadside. Even in a driveway a car not much safer than being left by the kerb.
Weather - Rain, snow and hail are all too common in the UK. Protect you car from the worst of the weather each night by keeping it in your new Garage from Grimston.
Storage - With a carefully designed new garage from Grimston you will have lots of extra storage space for your possessions. You could even create a workshop or a workspace.
Whatever your reason for considering a new garage we can offer ..................